Brock Lesnar DONE With WWE For 2019?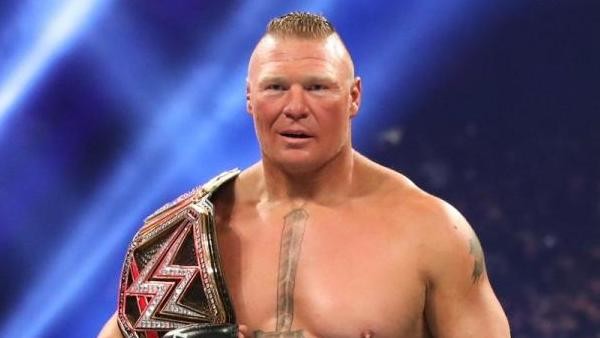 It looks like WWE Champion Brock Lesnar could be done with the promotion for 2019.
This is according to Cageside Seats' daily Rumor Roundup column, which notes that while 'The Beast Incarnate' is currently booked to work Royal Rumble 2020 on 27 January, he isn't expected to appear again before the end of the year. If accurate, this obviously means no WWE Championship match at next week's TLC 2019 pay-per-view.
Lesnar recently defended his WWE Title against Rey Mysterio in a No Holds Barred/No Disqualification match at Survivor Series 2019. Effectively a two-on-one handicap match thanks to Dominic's involvement, 'The Beast' overcame his undersized challenger in approximately seven minutes regardless.
Brock's latest reign as a World Champion began on SmackDown's 4 October FOX season premiere. Lesnar squashed Kofi Kingston in just a few seconds that night, kickstarting another divisive reign for the part-time megastar, whose easy road schedule always sparks ire whenever he's holding one of the promotion's top prizes.
It's hard to forecast who Lesnar might defend his belt against at the Royal Rumble, as there's currently no obvious top babyface choice on Raw. Perhaps one will emerge over the coming weeks.