Featured Video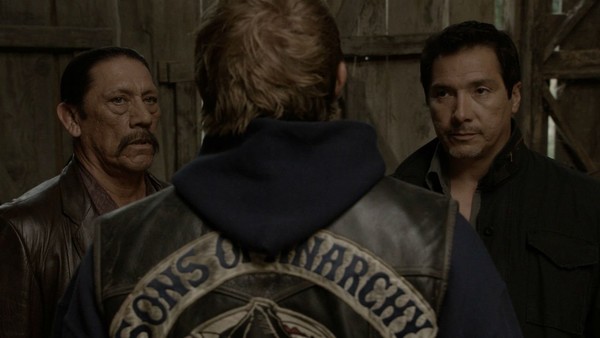 After a seven-year run, Sons of Anarchy came to an end back in 2014, but it wasn't the end of the franchise, as 2018 saw the arrival of a follow-up show in Mayans M.C. With the action shifting from Northern California to the southern border of the state, a focus on the world of the cartel, and a whole new batch of characters, Mayans spent its first two seasons taking strides to differentiate itself from its predecessor.
Of course, just because it wanted to carve out an identity of its own never stopped it from embracing the world it was a part of. Across its first two season, the show featured a number of familiar characters from the original series in fitting ways, including a few SAMCRO members, a determined U.S. attorney, and even the late Gemma Teller-Morrow, though wisely avoided undoing "happy" endings and closure received by characters like Nero and Wendy.
With season two's finale having set the stage for an even larger season three where conflict seems inevitable between the Mayans and the Sons, now's the time to start looking ahead at what's to come and who we could logically expect to see pop up going forward.
Avoiding characters who don't need to be shoehorned in for the sake of it - again, like Nero and Wendy - let's run down nine characters who could step into the lives of the Mayans, though be warned, as spoilers abound for both series...